Mesut Ozil – Footballer and baby boy Mehd Ozil
He is a prolific passer who can create and score chances. He is also a key player for the Germany national team. He was part of the team that won the 2014 FIFA World Cup.
In England, he won three FA Cups and ended Arsenal's nine-year trophy drought. He then signed for Fenerbahce and most recently Istanbul Basaksehir.
He is a German
Despite being born and raised in Germany, Mesut Ozil's family has strong Turkish roots. His father, Mustafa, is a metal worker and his mother, Gulizar, is a housewife. As a child, Ozil dreamed of becoming a footballer. He grew up in a scruffy immigrant neighbourhood and had little opportunity to succeed, but his determination and hard work paid off. He is now regarded as one of the greatest players in Europe and has made significant contributions to Germany's international success.
Ozil has also been a key part of the German national team, and was named the top German player at both the 2014 World Cup and UEFA Euro 2012. He is widely considered to be one of the most talented players to have ever played for Germany. His decision to retire from international competition due to the alleged discrimination and racism may force the country to rethink its integration policies.
He grew up playing football at the local community stadium, known as "Monkey cage", and regularly competed in school-based trials to play for Schalke. His natural ability to control the ball led him to impress the coaches, and he was soon playing for the first team. In 2008, he transferred to SV Werder Bremen and excelled in the Bundesliga, finishing top of the league's assists table for three straight seasons.
His talent and commitment to the sport earned him a place in the national team, and he helped the team to victory at the 2014 World Cup in Brazil. However, he left the national team in 2018, claiming that he had been subjected to discrimination and racism from the German FA (DFB) and media.
Inzamam Ul-Haq and Fidha Sanam, a couple from Kerala's football-crazy Manjeri district, recently received a special surprise when they named their baby boy Mehd Ozil after the Arsenal midfielder. The Gunners sent staff to the small Indian town to meet the family and film a video of the couple discussing their love for the club. On the occasion of Mehd's first birthday, Arsenal has sent a shirt signed by Ozil to the young boy from Kerala.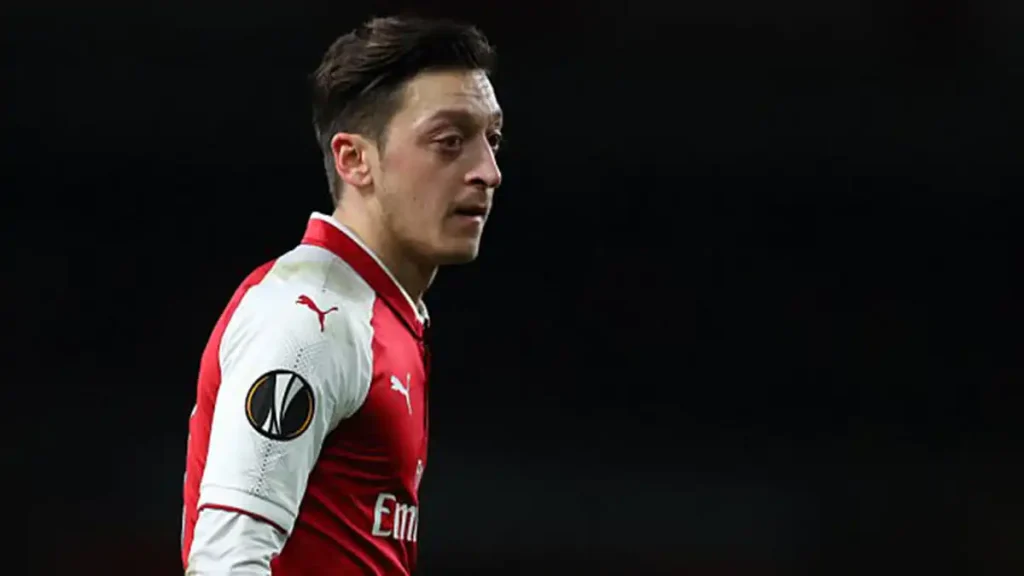 He is a Turkish
Mesut Ozil has become one of the most prominent figures to come out of Germany in recent years, and not everyone is happy about it. The German government has seized on his success to promote immigration policies, while the far-right NPD has called him a "plastic German". Despite these criticisms, Ozil is still an immensely popular figure in Germany, particularly among young Turks. He's now also a political figure, and he might be running for the Turkish parliament in the coming elections.
He's a very nice guy, but he's also dominant and has a lot of power. He's also a bit impulsive and can be a little rough around the edges, but he has a big heart. He loves his family and will do anything for them. He also likes to show off his feminine side, so he's always looking for a chance to flirt.
When it comes to love, Turkish men are all about showing their affection and loyalty. It's not uncommon for them to have nicknames for their girlfriends, and it shows their deep affection for her. If he calls you his honey or lovestruck, it's a sign that he is serious about you.
Mesut Ozil is a German-Turkish footballer who plays for Arsenal and the national team. He's also a political activist, and he recently criticized the European Union for failing to address discrimination against Turkey. He's also a vocal supporter of the Palestinian cause and has spoken out against racism in football. He's been a controversial figure in Germany, and many people are upset that he chose to play for the German national team instead of Turkey. In addition, he's been accused of selling his Turkishness for money. He's also been criticized for his friendship with Turkish President Recep Tayyip Erdogan. He and a fellow teammate were jeered by fans for their photos with Erdogan before the 2018 World Cup.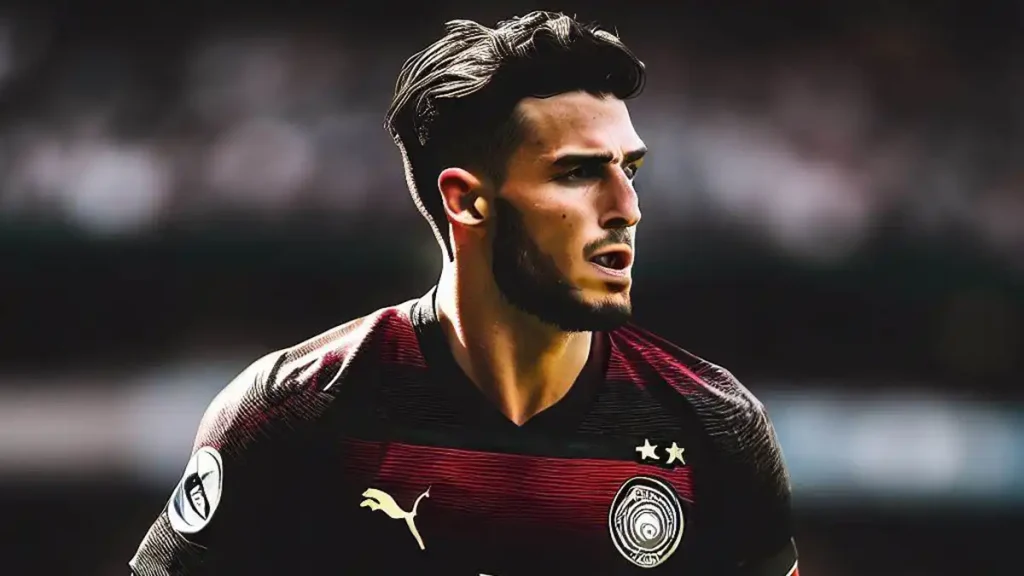 He is a Muslim
Mesut Ozil is a Muslim who has spoken out against Islamophobia and racism. He is also involved in promoting social and political issues. He has criticized the treatment of the Uighur people in China and has supported Turkey's President Recep Tayyip Erdogan. He was even best man at Erdogan's wedding. His public support of Turkey has sparked controversy. In addition, he has used his fame to promote the Black Lives Matter movement.
His latest controversy stems from his criticism of the Chinese government's treatment of its Uighur minority. In a series of social media posts, the German midfielder called Uighurs "warriors who resist persecution" and criticised China's treatment of them and the silence of Muslims in response. The tweets prompted a backlash from the Chinese government and football authorities. China's state broadcaster CCTV removed an Arsenal-Manchester City match from its schedule, and the club reacted by distancing itself from Ozil's comments.
China has faced international condemnation for its treatment of the Uighur minority, and Ozil's remarks are the latest in a long line of criticism from Westerners about what they call human rights violations in Xinjiang. Beijing has denied mistreating the Uighurs and says it is creating vocational training centers to combat religious extremism.
Ozil is a Muslim, and he has raised his voice in defense of the Uighurs of Xinjiang, a northwestern region that has seen an upsurge in violence and unrest in recent years. He has also spoken out against Islamophobia and criticized discriminatory policies in Germany. He joined English Premier League side Arsenal in 2013 and has played for Germany's Schalke and Werder Bremen as well as Spain's Real Madrid.
A young couple from India's soccer-frenzied Kerala state has topped the list of Arsenal fans after naming their son Mehd Ozil – the name of the club's German midfielder. In a video posted on social media, the couple explains why they decided to name their baby after the Gunners star.
He is a footballer
Mesut Ozil is a professional football player who plays for English club Arsenal and the German national team. He is a midfielder known for his technical skills, creativity, passing skills, and vision. He is fluent in four languages, including Turkish, English, and Spanish. He has won several awards and is one of the most influential players in world football.
His career started at local team Westfalia 04 Gelsenkirchen. After a short stint with Werder Bremen, he joined Germany's top-tier club Schalke in 2009. He helped them win the Bundesliga title and the DFB-Pokal. In 2010, he made a high-profile move to Real Madrid, where he played alongside Cristiano Ronaldo to win the La Liga and Copa del Rey titles. In 2013, he signed for Arsenal for a club-record fee.
He is a fan favorite for his play on the ball and his ability to create chances for teammates. He is also a very gracious person. He once donated PS240,000 to have 23 sick Brazilian children cured. He has also been involved in charity projects in Turkey, including the construction of a school for refugees in the city of Adana.
Ozil has won 92 caps for the German national team and appeared in five major tournaments. He was the leading assist provider at both the 2010 World Cup and UEFA Euro 2012, where he helped Germany reach the semi-finals on both occasions. In 2018, he announced his retirement from international football, citing discrimination and criticism over his Turkish heritage.
Ozil is very close to his family. His father, Mustafa, is his biggest supporter. The two spend a lot of time together and have a close relationship. He is also a good friend of singer Mandy Capristo, who is his current girlfriend. In his spare time, he likes to play basketball and is an excellent cook.