Pirma Soccer Cleats
Pirma is one of the most popular brands of soccer shoes in Mexico, and they make some pretty cool boots at a very reasonable price. They aren't in the mainstream and won't be seen by many global players, but if you are on a budget and need a pair of boots that can take a beating, you should look at them.
Price
If you are looking for a pair of shoes that will give you good value for money, you should purchase a pair of Pirma soccer cleats. These shoes are priced lower than some of the top brands, and they are also made from a well-constructed material, so you can expect to get a decent pair for your money.
Pirma soccer cleats are very budget-friendly and have plenty of features that will help you play your best game when you are out on the pitch. However, you should know that you are getting what you pay for, and if you want to be a professional soccer player, you need to invest in higher-end shoes.
You should also consider the type of cleat you will need, depending on the surfaces you will be playing on and where you will compete. If you are competing on the dry ground, you need to ensure that your cleats have studs for traction, as this will increase your speed.
If you plan to compete on indoor surfaces, you must ensure that your cleats are made from a rubber sole that works with synthetic turf. This will ensure that you have good traction and reduce the risk of injuring yourself.
These shoes are not very wide, but they have extra space for your feet to feel comfortable and secure on the field. You should also remember that they are not a tight fit, so you may have to size up if you are used to wearing wider boots.
Comfort
Pirma soccer cleats are comfortable to wear, with various features that make them feel like your foot isn't in the cleats. These include a split sole plate that gives you more foot flexion and a unique combination of blade and round studs on the bottom of the shoe.
These shoes also have a split heel made of leather and plastic that wraps around the back of the foot. This allows for a more secure fit and a cushiony heel that will help keep you from sliding as you play the game.
You can find these cleats in various styles and colors, so there's sure to be one that suits your needs. For example, if you're an undersized player looking for comfort and support, consider a pair of prima cleats with Primeknit material that will hug your ankle beautifully.
Some tremendous prima cleats can cater to various surface types, including firm ground, soft ground, artificial grass, astroturf, and indoor courts. These include great options for players who like to move quickly on the pitch, ranging from speed cleats with a track spike look to classic cleats designed for goal-scoring.
There are a few different types of center midfielders on the field, each with a unique set of demands. The traditional center midfielder will need a cleat that will allow them to dictate the flow of play and control the ball with a soft touch. Then there are the deceptive players who like to play in tight spaces and rely on their feet to get the job done.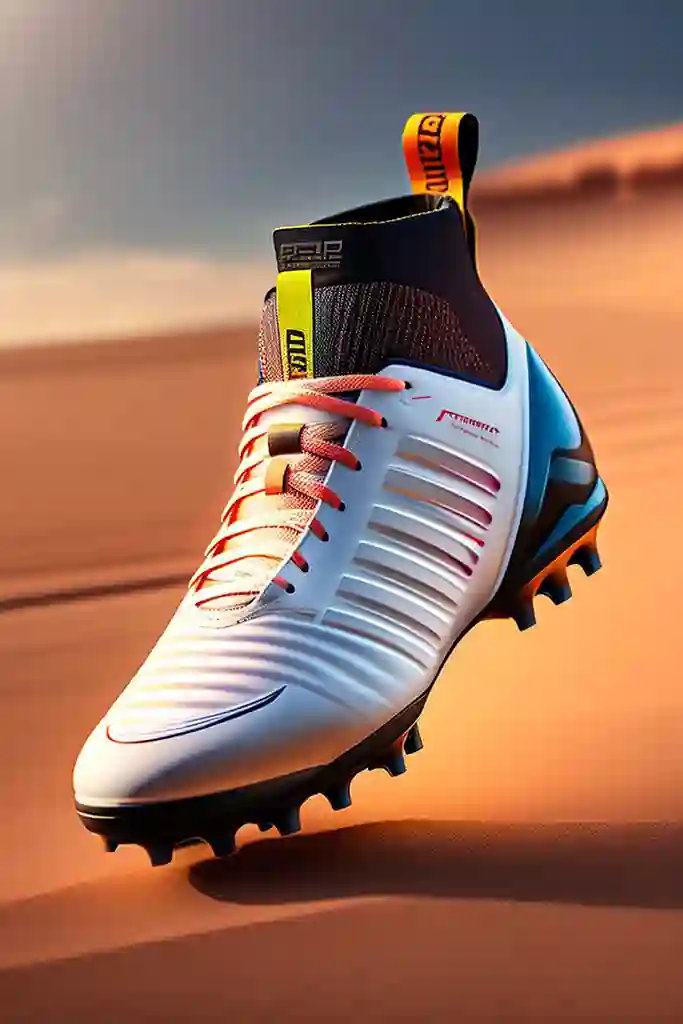 Design
Regarding the design of prima soccer cleats, there is no denying they are well put together and designed with quality in mind. The split sole plate on most of their shoes is the icing on the cake and allows for more flex than you would get with other boots; this helps when controlling the ball or sprinting. It also helps with pivots and any other type of movement requiring more traction on your foot.
The calf leather they use for the upper is durable and will withstand severe abuse. You're probably not going to get the softness of kangaroo, but the calf leather has a very high-quality feel and is stitched together very well. They also have short tongues that stop before the ankle and make for a nice consistent surface across the top of the foot.
Another thing they do right is the stud pattern on their cleats. They have a unique combination of studs. On the heel, they have the studs in a blade shape which is excellent for traction and mobility, while on the front end of the cleat, they have some traditional round studs, which are also a good idea for getting a closer touch with the ball.
In my opinion, it is the most exciting design aspect of any cleat, and the studs they use are the best for traction and the ball. The cleats are also lightweight, flexible, and durable, giving them a major advantage over their more expensive rivals today.
They are the perfect choice for casual soccer players who don't want to blow their paycheque on a pair of expensive football boots and don't have the funds to buy Neymar's shoes!
Technology
When it comes to soccer cleats, there are plenty of great options. Some of the biggest names in the game – Nike, Adidas, Mizuno, and Puma – have designed their cleats with the latest technology. These features can help you gain an edge on your opponent, unleash your agility and accelerate faster.
Many of the prima cleats will have some kind of split sole that allows for a little more flex in the foot when controlling a ball, sprinting, or pivoting. This makes the prima soccer shoes more comfortable to wear when playing the game and also helps your feet feel better as you move around.
Another great feature of a pair of prima cleats is that they are available in traditional and laceless designs. You can choose which one is right for you, and a traditional laced design is great for the casual player who is just starting and wants a good, solid cleat to get them started.
If you are looking for a high-end Pirma soccer cleat that can support your fast-forward movements, then the Future 1.3 and 2.3 both feature FUZIONFIT technology in the midsection of the shoe. This provides a snug lock-down that can be worn laceless and includes a soft and technical engineered upper.
The PUMA Future 4.3 and 4.6 cleats are not based on FUZIONFIT technology but are still very comfortable, offering a secure fit for those looking to play the game with a bit more speed and confidence. Both cleats are light and feature a molded sock liner made with NanoGrip technology to ensure energy transmission and cushioning.
Various biomechanical studies have been carried out to investigate the influence of soccer shoe design on performance. Some of a soccer shoe's most important performance-related properties are comfort, stability, traction, and injury protection.
Colour Variety
Pirma soccer cleats come in a wide range of colors. They're perfect for fans and casual players who want a little style on their feet without breaking the bank. The shoes are also a great addition to any sportswear collection and have become a staple for fashionistas who love to flaunt their sporty side.
These cleats are suitable for all kinds of surfaces, whether soft or firm natural grass turf. They also provide optimum safety, stability, and speed on indoor artificial turfs. They are also ideal for playing during heavy rain.
The studs are made from tough calf leather and don't have a light flimsy feel. They are stitched together well and can last for two to three seasons with minimal maintenance.
They don't have that custom snug fit that many Adidas or Puma cleats have, but it's still a decent pair of boots that won't break the bank. They aren't a budget brand, so you can't expect to see the pro's wearing them, but if you're looking for a good pair of shoes that won't break the bank, then you should check the Pirma selection out of Mexico, they have a wide variety and some very competitive prices!
Some unique features separate Prima from the rest of the pack, such as a split sole plate for more foot flexion, a combination stud pattern (blade and round), and a unique color combination. If any of these interests you, keep reading because below, we've got all the tips and advice you need to ensure your next pair of soccer cleats are the best possible!