Top 7 Soccer Unblocked Games
Football is a popular sport, and there are many unblocked soccer games that you can play online. These games can be accessed from anywhere worldwide and are ideal for people who enjoy playing online Soccer.
Nick Soccer Stars is an addictive and fun unblocked soccer game. It features 14 anime characters that you can use to compete against each other in insane football tournaments.
Soccer Random Unblocked
Soccer Random is a free online game that lets you experience a full-fledged virtual pitch. It's a great way to pass the time and improve your skills, whether you are a beginner or a veteran. It's also a fun way to compete with friends and family.
The game features intuitive controls that don't sacrifice realism. It's perfect for anyone looking to play a fast-paced, exciting soccer match right from their home.
You can play Soccer Random against the CPU or a friend in 2 player gaming mode. The main aim is to score five goals before the opponent.
You can use touch controls on your mobile device or tablet in this soccer game. Besides, you can choose from different locations, such as iced fields or beaches. You can even change the balls, players, or goalposts!
Soccer Legends 2021 Unblocked is the latest addition to the two-player Soccer Legends series by MadPuffers. Enjoy a variety of new players and teams to choose from as you compete in an action-packed tournament.
4X4 Soccer
If you're looking for a unique challenge, 4X4 Soccer is the game for you. This unblocked online football game lets you drive SUVs on a soccer pitch and bounce a giant ball into the goal.
It's slightly different from the traditional 2-on-2 football match, but it's still fun. You can choose from various national teams to compete against, and you'll need to use your off-road vehicles wisely to stop your opponents.
One of the most elusive parts of this online soccer game is catching and guiding the ball into the goal. You have 60 seconds to do it under a countdown, so keep your wits about yourself as you try and make your mark on the game!
This unblocked game is the best way to test your goalkeeping skills. Your goal is to defend the net from free kicks, and you'll have to move your glove around quickly and efficiently. The instructions are simple, but it can be difficult to accurately time the ball and punch it away.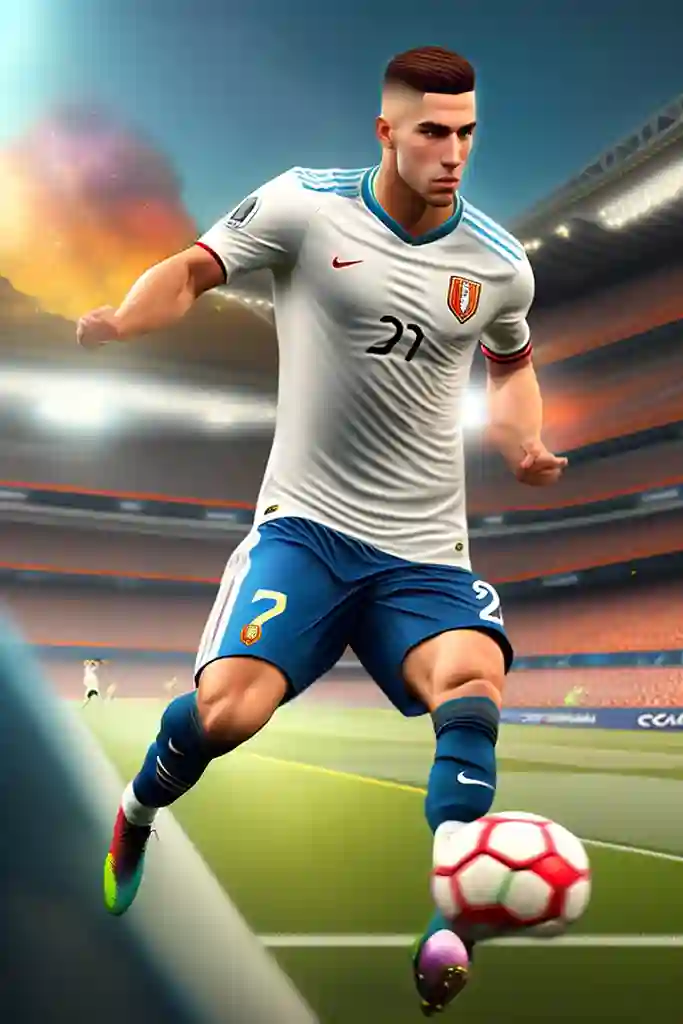 1v1 Soccer
A great way to practice soccer skills is by playing a 1v1 game. These games are free and can be played online, so they're a fun way to get the feel of the game without the stress of competing with other people.
In a 1v1 situation, players know that they have to dribble to beat their opponent and must be able to keep possession of the ball. Often, this can be done by feinting, but it also depends on the player's body movement and speed.
One of the best ways to teach players how to do this is by giving them a series of drills that put them in this situation. These will help them to build their confidence and skills.
For example, a 1v1 duel is a fun drill that pitches two players in a tight situation where they can only win if they claim the ball and dribble past their opponent.
Another great drill is a 3 goal shootout where players attack each other's goals. This drill improves decision-making in 1v1 situations and encourages players to shoot creatively.
These 1v1 activities are a great way to add excitement to your training sessions and improve players' tactical awareness, technique, skill, and vision. They also increase the intensity of practice and can be fun for everyone involved!
Superstar Football
Superstar Football is the place to be if you're looking for a fun, free online football game. It's a throwback-style American football game where you can play against real players worldwide. There are 24 national teams to choose from, each with its unique gameplay and graphics.
To win a match, you must score more goals than your opponent. You can use W, A, S, or D keys to move your player and 1-5 number keys for pass targeting. You can also use your mouse to activate star powers and switch players.
While it's not the best soccer game ever, Superstar Football is a good time if you're bored at home or work. It's a great way to pass the time and can be played on any device with an internet connection.
It's a little difficult to find a genuinely good game to let you enjoy all the latest features, but we found this one well worth the effort. In particular, the game's most notable features are its impressive 3D players and its awe-inspiring graphics. You can even play a multiplayer mode if you're feeling especially competitive.
Nick Soccer Stars
Nick Soccer Stars is a sports game that lets you play as your favorite Nickelodeon character on the soccer field. You can choose to play in a tournament or random matchup mode, and each character has a special ability.
This free online game allows you to compete against other players worldwide in true football style. Whether you're playing against a teammate or the CPU, you can compete for a win in this game that's fully optimized for PC!
The game features graphics inspired by the most beloved football games of the 16-bit era. It also uses modern touchscreen controls to ensure pixel-perfect accuracy on your computer screen.
You can play the game on your mobile device or a laptop computer. You can even play with up to four people!
With fun cartoon graphics and easy-to-learn controls, Nick Soccer Stars is a great way to practice your skills. It's also a great way to have fun with friends.
The game is free to play and compatible with all major browsers. It can be played at home, school, or anywhere else you can access an internet connection!
Heads Arena Soccer All Stars
Heads Arena Soccer All Stars is a cool multiplayer football game where you can play as one of the world's famous soccer stars. You can also grab a friend to join you in co-op mode, where you compete in the Tournament Cup!
The goal is to knock the ball into your opponent's net! You can choose from various power-ups like SpongeBob SquarePants and turtle ninjas to help you win the game.
This game is available for desktops, mobile devices, and laptops. The controls are easy to learn, and the graphics are beautiful.
It is a two-player, unblocked football game you can play with friends at school, work, or home! The game allows you to play solo, 2v2, and 1v1 matches.
Unlike most other soccer games, this game doesn't turn the sport into an arcade mashup. Instead, it slightly varies the gameplay to improve its fun factor.
Players control big-headed versions of real-world teams from Portugal, Croatia, and Spain. Each team has its unique uniforms based on the country's flags.
Players must score the ball into the goal under a 60-second countdown. They must also defend their line and avoid conceding more goals than their opponents. As they advance through the game, players can earn points and improve their ranking.
Goalkeeper Premier
Goalkeeper Premier is a fun and addictive soccer game where you play the goalkeeper role. Your job is to save as many shots as possible. The more you save, the more goals your team will score.
You can play Goalkeeper Premier on your computer or smartphone. The game controls are intuitive and easy to use. Move your gloves around with the mouse to block or catch a ball.
This unblocked online soccer game will challenge your reflexes and focus as you defend waves of balls pummeled at your goal. You can win matches and earn stars, but you must be careful not to get too many goals!
If you want to improve your save ratio, using the free keeper gloves in this game is best. They are designed to be used by professionals and offer maximum durability and comfort.
If you're a soccer fan, you won't want to miss the opportunity to try playing this top football (Soccer) game! This unblocked game will take you on a thrilling journey to stardom and help you become the best goalkeeper in the world.