Soccer is a sport everyone can enjoy, and Nintendo Switch soccer games offers some great games to suit all tastes. From realistic football experiences to zany, no-holds-barred takes on the beautiful game, these Nintendo switch soccer games will keep you entertained for hours.
You can use motion controls to kick the ball for the first time in any Nintendo Switch Sports game. A new update coming this summer will allow players to wrap their Joy-Con controllers around their thighs for kicks in 4v4 and 1v1 Soccer matches and other sports such as Volleyball and Bowling.
FIFA
FIFA is a worldwide governing body for football. It governs the World Cup and Olympic competitions and manages many national associations and their associated men's and women's national teams.
If you're a game fan, there's nothing better than playing FIFA. The franchise constantly evolves; every new edition has updated rosters, players, kits, and more.
This year's game, FIFA 23, has just been launched worldwide. Its features include adding women's club teams, cross-play, and Hypermotion 2 technology for more realism on the pitch.
However, there's a catch. Unlike other game versions, FIFA 23 on Nintendo Switch is a "Legacy Edition."
This means it's missing some major gameplay upgrades that are available in other console releases. For instance, the reworked set-piece system from this year hasn't made it to the Switch.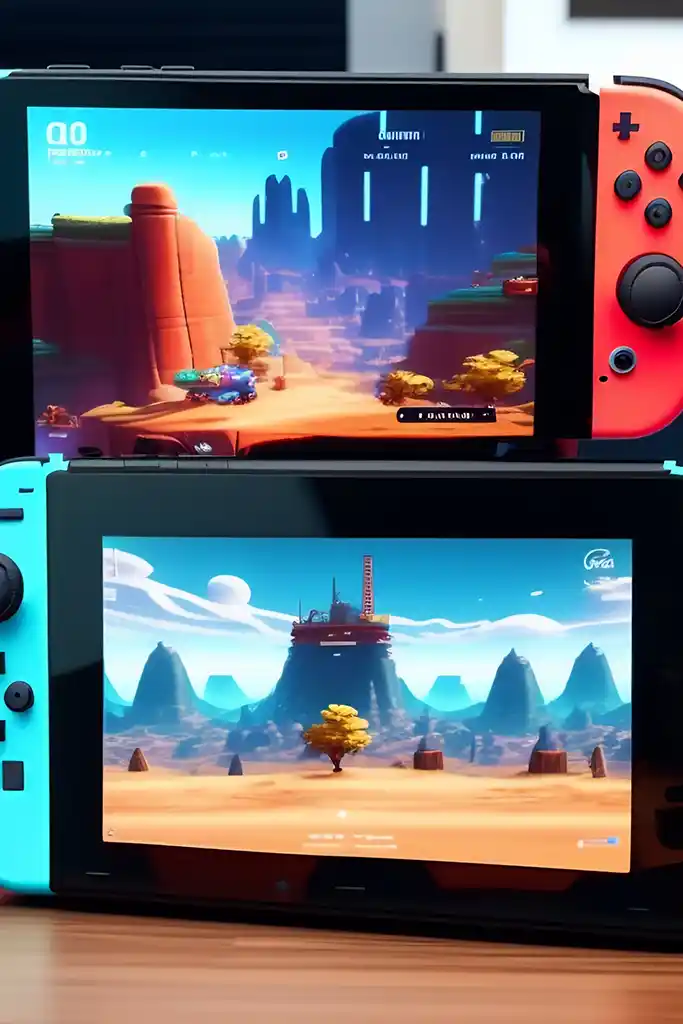 Battle League
Mario Strikers: Battle League is the third entry in Nintendo's cult-favorite sports franchise. The first, Super Mario Strikers, launched on GameCube in 2005, while the sequel, Mario Strikers Charged, popped up for the Wii in 2008.
Like its predecessors, this frantic 5v5 soccer contest leans more into action and chaos than rigorous simulation gameplay. In addition to passing and kicking, players can tackle opponents, send items their way, and use impressive special shots.
But this is also one game that feels destined to disappoint long-term fans due to a lack of content outside of online play. You can only unlock ten characters at launch, and it has a limited number of stages to play on.
Hopefully, Battle League can be redeemed with a steady stream of free DLC over time. But as a launch title, it's just too thin for its own good. This is just a shame, because the game's core mechanics are excellent.
Rise of New Champions
Rise of New Champions is a sports game that combines arcade-style soccer with some over-the-top anime stylings. It's based on the popular Captain Tsubasa manga and anime series, which follows Tsubasa Oozora as he takes on rival soccer teams to conquer the middle school Nationals.
The gameplay in Captain Tsubasa: Rise of New Champions is frantic, exciting, and reminiscent of some of the best arcade games on the Switch. The game offers multiple ways to pass and shoot the ball and some fun power-ups that can help you take your team to the next level.
There's also a very strong story mode that lets you play through the adventures of Captain Tsubasa as he seeks to win the middle school Nationals. This story mixes witty cutscenes and a developing friendship with many characters in the series, letting you personalize your protagonist's stats and personality.
Rocket League one of Nintendo Switch Soccer Games
Rocket League is a physics-driven arcade soccer game that combines airborne vehicles with an inflated, explosive ball. It's a simple concept but one that's instantly addictive.
It can be played as a solo or multiplayer game, and has both local and online play options. It also has a ranked mode that's great for newcomers to the genre.
This zany take on soccer is the perfect way to connect with your inner child. Teams of up to four battle it out for the ball, in a match that equals Thunder Dome and World Cup.
The nintendo switch soccer games is available on PC, PlayStation 4, and Xbox One. It has both casual and competitive online matches, as well as a fully-featured offline season mode.
While it may not be as deep as some of the other games, Rocket League is a great addition to your Nintendo Switch library. It's fun to play, and the graphics are fantastic.