Nike Mercurial Mbappe Cleats
The fastest players in the game deserve the most exclusive cleats to match. These pink Mercurial XIs are special shoes designed for Kylian Mbappe by Nike and Virgil Abloh.
The design celebrates Mbappe's journey from Bondy, a Paris suburb, to the world's biggest stages. Gold detailing and personal touches complement the Baltic Blue/Sundial/White colourway.
Nike Mercurial Superfly IX
The Nike Mercurial Superfly IX is the latest version of Nike's lightning-fast soccer boots. It uses a new upper design called Vaporposite+, which is supposed to provide greater friction between the ball and the boot to make it easier for players to control the ball at high speeds. The upper also has a chevron pattern designed to give players a more precise first touch on the ball.
The Superfly IX has several other features designed to make it faster than previous generations of the shoe. For example, the studs on this model are arranged in a way that is supposed to help with lateral movement and quick turns. They are also angled to allow for a better grip on the ball when playing at high speeds. Another feature intended to increase speed is Dynamic Fit, used in the boot's collar. The Dynamic Fit collar is designed to wrap around the player's ankle and provide a more secure fit.
Several top players, including Kylian Mbappe of Paris Saint-Germain, have used this latest version of the Superfly IX. Mbappe has worn the shoes in several important matches, and they have been a massive part of his success on the pitch this year. The Superfly IX is available in several colours, but some have been more popular.
In July 2019, Nike released a special edition of the Superfly IX called Bondy Dreams, inspired by Mbappe's rise to stardom. The boots featured a grey outer with gold embellishments, which was meant to represent the road from Mbappe's hometown of Bondy, a northeastern Paris suburb, to the world's biggest soccer tournaments. The boots also included features to make them faster, including a unique rubber outsole and a high-tenacity yarn added to the Flyknit upper.
Nike also released a special edition of the Superfly for the 2022 World Cup in Qatar. Mbappe and other top PSG players at the tournament wore this version of the shoe. It was a particular version of the Generation Pack Superfly, and it included details like the name of Mbappe's club and the three-colour French flag on the heel.
The Superfly IX is one of the fastest cleats on the market, and it is designed to help players dominate the game by enabling them to move at record-breaking speeds. The shoe is a favourite of top players, including CR7, Marcus Rashford, and Jadon Sancho. It is available in various colourways, and it has a unique soleplate design designed to maximize speed and agility. It is also lightweight and comfortable. The Nike Mercurial Superfly IX has a price tag of $275, which is relatively expensive for a soccer cleat.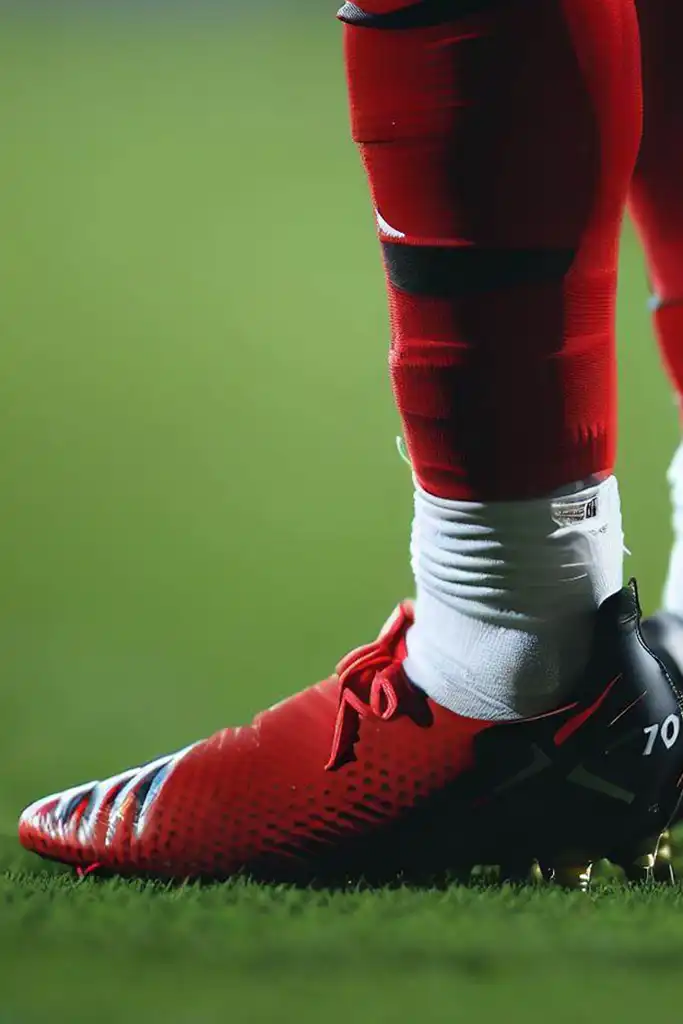 Nike Mercurial Vapor XV
Nike has provided the world's top athletes with the best cleats for decades. Their speed-focused Mercurial series – worn by soccer legend Cristiano Ronaldo – and touch-focused Phantom GT models have helped players of all levels get the most out of their game. If you're looking for a pair of boots to take your game to the next level, it's worth checking out the latest version of the Mercurial Vapor XV.
The new boot has a significant redesign and comes with some features that will make it the fastest cleat on the market. The chevron-shaped VAPORPOSITE+ upper is designed to provide a close-to-the-ball feel, and it also has a more tactile finish than previous versions. In addition, the XV ditches some internal structural elements of past Mercurial models to reduce the overall weight and offer more flexibility.
It also has a contoured heel stud profile that improves stability when braking and a duo of toe-off centre studs that help you get an explosive start on the pitch. The boot is finished off with a Nike Aerotrak zone, which enhances the traction provided by the cleats by forming a ridge under the foot that helps to lock in the ball and your feet.
Nike has also made the XV more accommodating than previous iterations, with a more natural fit that will work for a wide range of foot shapes. The pliable material used on the upper is much more flexible than other Vaporposite models, making it less restrictive and more comfortable for most players. Although you might initially experience a snug fit, this will subside after a short time.
Like its predecessors, the XV will come in an array of colourways. The most notable edition is the Kylian Mbappe-inspired model, decked out in gold swooshes on a grey Superfly and covered in green camo print to celebrate one of the game's biggest stars.
The XV is set to go on sale worldwide from November 25th. It will be an excellent option for players looking to improve their pace on the pitch and boost their chances of becoming a champion at the upcoming tournaments in Asia and Europe. For more information, check out the official product page on the Nike website.
Nike Mercurial Vapor XI
Kylian Mbappe, a Paris Saint-Germain soccer team star, is known for his blazing speed on the pitch. Unsurprisingly, Nike has created a line of special soccer cleats just for him called the Mercurial Vapor XI. This lightweight cleat option is perfect for attackers who want to fly down the field and get ahead of their opponents.
The XI features a synthetic Vaporposite+ upper that wraps around the foot for a second-skin fit and offers a 3/4 length Zoom airbag plate to give you a comfortable bouncy step. Nike Grip System also provides internal anti-slip traction and helps you stay on your feet in wet and dry conditions. Additionally, the XI is equipped with a re-engineered 3D speed plate that fits your foot naturally for explosive speed. In addition, it has textured speed ribs to create friction and aid in ball manipulation. Finally, the XI includes Nike's All Conditions Control technology for precision in wet and dry weather.
In addition to the features above, the XI boasts a low-profile midsole and an innovative moulded rubber outsole that allows you to bend your foot more naturally. This helps you get up to speed quickly and also helps to maintain your balance on the ball when you change direction. The XI also has a unique flex pattern that provides additional support while reducing weight, and the boot's re-engineered stud design offers optimal grip on short-grass pitches.
The XI is available in a wide range of colours and is an excellent option for players who want to feel fast and light on their feet. It is not quite as impressive as the top-tier Mercurial shoes, but it's a good choice for casual players who want to get up to speed quickly and easily.